OLYMPIA DUKAKIS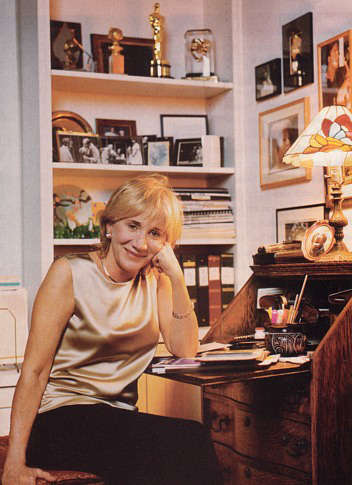 Olympia Dukakis - actress, director,
mentor and friend.... Force of Nature!
Olympia is larger than life... like a great statue; she is mother earth, Hera, and Anna Magnani all rolled into one. She has been a teacher, a mother and a friend to me over the 7 years we have known each other. Her daughter, and one of my most treasured friends, Christina Zorich, starred in my first professional production, THE SONG OF THE CRICKETS, in 1996 at HERE, it was then that I was welcomed into the Zorich-Dukakis family. A family that is vibrant, soulful, passionate and well, theatrical.
I have never met anyone who is as honest as Olympia. Her instincts are pure and precise. To be in her presence is to feel passion simmering. Olympia is the most emotionally available person I have ever known. There have been times when we would be talking and in one conversation we would laugh, cry and tell each other the most intimate stories. She is simply a force of nature. Olympia has believed in me and supported me for many years, and her friendship means the world to me. This past year we worked on a new play of mine entitled THE SHATTERING. Her input and guidance was incredible. My dream is to work with Olympia soon, either as a director or actor or both. So much of what I write has the need for the deep passions of a woman like Olympia, and more than anything a playwright needs to trust the people he works with. It is so hard to think of Oly as anything but a friend these days as when we see each other, it is always with a loud greeting of 'Olympia!' - 'Franco!' and hugs and kisses. Viva La Dukakis!