KEVIN CLEARY (In Memoriam)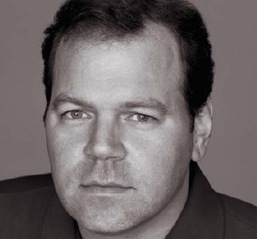 Kevin Cleary, a brilliant actor who starred in two of my plays "WAITING STATION" and "JESUS, MARY AND JOSEPH". Kevin had a zest for life that few possess, he is generosity knew no bounds, and his compassion and humor were as a big as he stood tall. I first met Kevin in high-school (he was my older brother's friend) and we remained friends over the years seeing each other at get-togethers, parties, and out at the bars. His decision to study acting and take to the stage in his 30's, and a phone call from my brother, brought us together in a reunion we were both thankful for, and during his last three years we become brothers.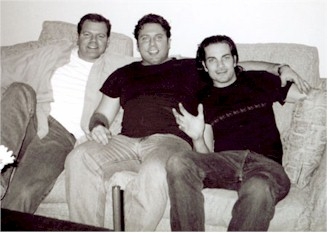 Kevin Cleary, Franco D'Alessandro and John-Dylan Howard.
I miss Kevin terribly, his passion, his energy, his intellect and of course his talent. We lost Kevin on 9-11...a devastation that anyone who knew him will never really get over. At the time of his death I was writing no less than three new plays in which I had imagined Kevin to star in. When I think of KC, which is often, I try not think of the pain and loss but of the one thing he truly stood for in life (and perhaps more so even now) POSSIBILITY. Kevin lives among the stars now, where he always belonged.